Leaving On A Jet plane....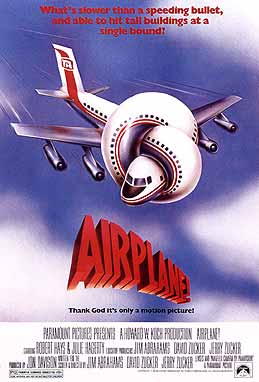 We are going on an airplane. The kids are beside themselves. Andrew, my oldest, is the only one to have flown and he wouldn't remember. We took a lot of plane trips when he was a baby but at 2 years old he landed in Dallas, Texas to never fly again. The question is not if we are ready to fly but if American Airlines is ready for 4 kids from our circus. I convinced them that Daddy and I had first class seats and they had to sit together in coach (oh, a make sure to watch the little ones....). Andrew and Catherine looked apprehensive but willing to do anything to fly on that airplane. ~evil grin~ We may wish to be in first class but we are sitting among the wild ones. I can see it now... "I want to see out the window, NO ME! I was first, My turn!!!"
What was my brother thinking when he said "We would love to have you come visit after Justin is born. AND you can just stay with us!" I know he is excited. I bet he will be just as excited to kiss up goodbye after a week of 6 family members plus him, his wife, their twins and newborn. I can not wait for Tuesday. I know we are all so excited for this visit. So if my dear husband is cracking Airplane jokes we will be humming....
Cause I'm leavin' on a jet plane
Don't know when I'll be back again
Oh babe, I'm ready to go
The bold letters are my changes to that wonderful, stuck in my head song. So pray for us this Tuesday. Pray for American Airlines and that they will let us back on when our week is up. Pray for all the passengers that will have to listen to my kids carry on about how COOL and then BORING the plane trip has become. Pray that my kids will be the angels I know they can be for 7 days straight (bwahahahaha!). Cause we are leaving on a jet plane........